Scouts BSA Troop One is in the Middle Tennessee Council and a part of the Natchez Trace District. The Troop is chartered by the Brentwood Morning Rotary Club. Troop One meets at Brentwood United Methodist Church downstairs in the Youth Area (enter via the Lower Main Entrance of the Turner Discipleship Center) from 7:00 – 8:30 p.m. every Thursday. Troop One has an extensive history as a continuously active troop since 1910.
Troop One was founded on September 1, 1910 with Dr. Haley as the original Scoutmaster. He continued as Troop One Scoutmaster until 1935 when he retired. Having founded Troops 1, 2 & 3 (Troop 2 had disbanded by 1935) he looked for someone to continue the leadership of Scouting. Finding no leaders available, Haley told the Scouts that he needed to step down and that he knew of no one available to take over.
One of the 11 year old boys, just turning 12 and wanting to join Troop One, went to see a former member of Troop One and a friend of his, 23 year old Billy Jim Vaughn. When 11 year old Chad Drumright told Billy Jim of the problem, Billy Jim started a short career as a Scoutmaster. Billy Jim Vaughn took over the reigns of Troop One in 1935 and remained the Scoutmaster until his death in December 2009, serving over 74 years as Scoutmaster.
One of Chad Drumright's sons, Richard, was elected Scoutmaster in January 2010. Richard is a Troop One Eagle Scout and prior to taking the role of Scoutmaster had served as an assistant Scoutmaster since 1976.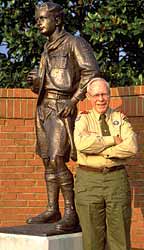 The Middle Tennessee Council of the Boy Scouts of America dedicated a statue to Billy Jim Vaughn in 2002 and it stands on the corner of Woodmont and 21st Avenue S. in Nashville, Tennessee at the Council Offices and Scout shop.
2003 Article on Billy Jim Vaughn – Timeless Teacher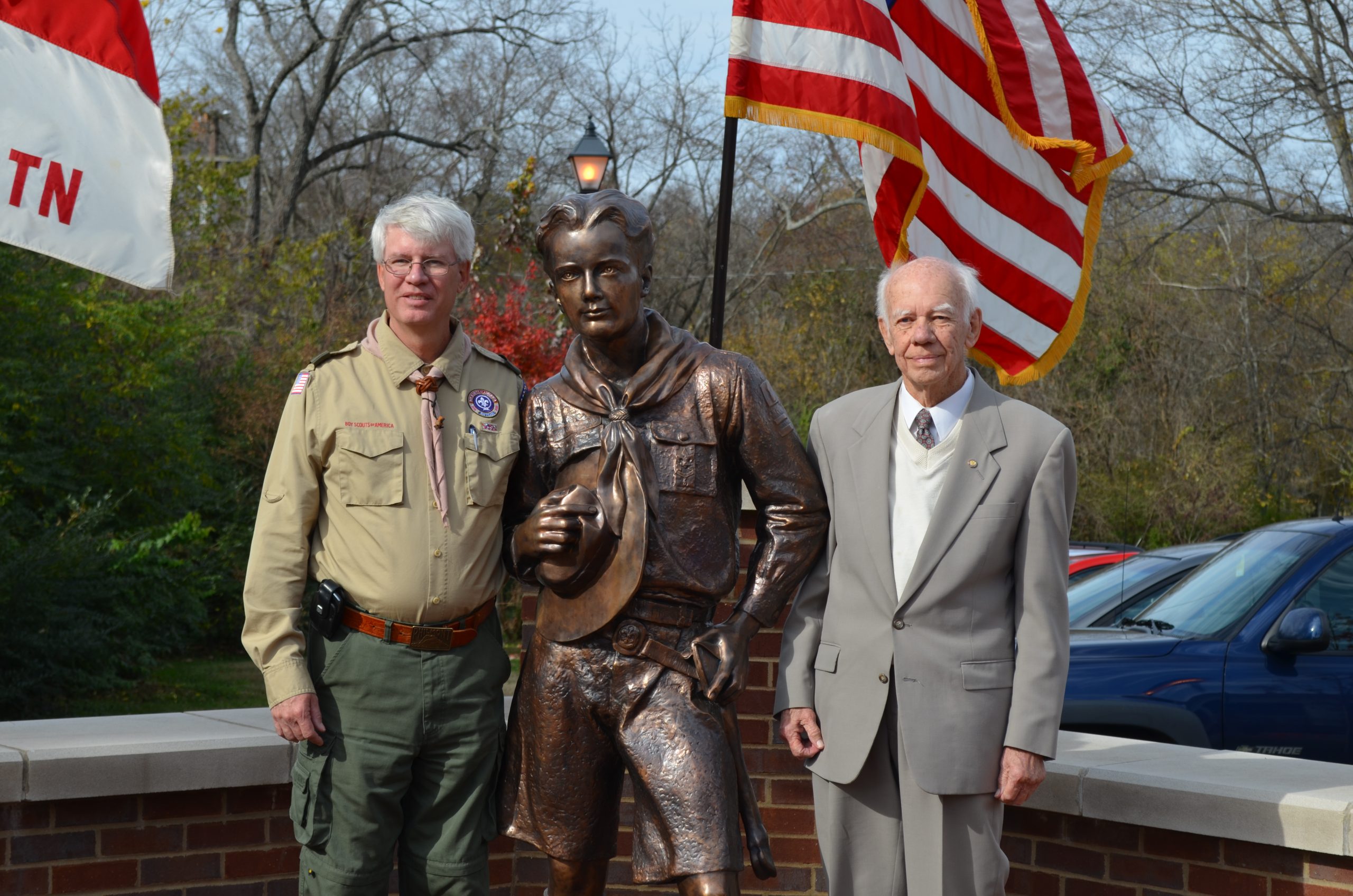 Richard Drumright
Troop 1 Scoutmaster with Chad Drumright at dedication of Billy Jim Vaughn Boy Scout Memorial – Brentwood United Methodist Church.  
November 11th, 2012